Online Tutoring
Calgary Tutoring Centre is an award-winning provider of customized 1-on-1 tutoring for all students and grade levels, including college and university. Scroll down to see reviews and learn why parents have been recommending us since 2002.
Calgary Tutoring Centre offers live synchronous one-on-one tutoring using the most versatile collaborative platform Lessonspace for online tutoring.
Out tutors are expert online tutors in Math, Physics, Chemistry, Biology, English, Social, Science and French.
Easy to use platform, no tutorials or training needed and with one click and you get right into the lesson.
Our digital platform will run on any modern device with a web browse. No installs or setup is necessary.
Online Tutoring Features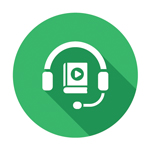 Integrated Audio and Video
Our whiteboard features an integrated Audio and Video allowing both the Tutor and the Student to easily see and communicate with each other in real time.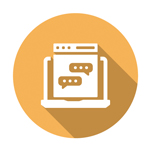 Real-Time Text Chat
In addition to integrated Audio and Video, the whiteboard also features an integrated text chat feature.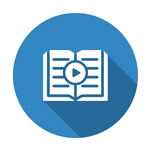 Record Lessons to Playback Later
All of our tutoring sessions are recorded allowing the student to play back any previous lessons when needed on their own time.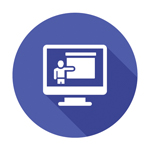 Infinite Shared Digital Whiteboard
Our Infinite Digital Whiteboard is shared simultaneously between both the Tutor and the Student. This is great as it allows both parties to freely collaborate, make annotations, draw, write just like you would do on paper in person.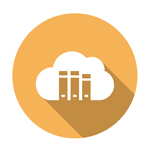 Drag-and-Drop PDF & Document Importing
Import PDF, Office Documents, JPG files by simply dear and drop the files onto the whiteboard. Work through and annotate on the documents together. Excellent way for taking students through a set of notes, practise questions or exam papers.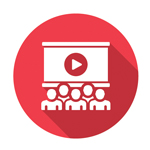 Screen Sharing
Our Digital Whiteboard allows Students and Tutors to share screens from different resources.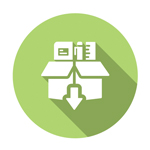 Export Lessons as Templates
All tutoring sessions are saved automatically. Each session can be saved as a png file and can be emailed to the student. This allows the student to have a copy of all the notes taken during the sessions.
Online Tutors at Calgary Tutoring Centre
We have online tutors for all levels of and all subjects at elementary school, junior high school, senior high school and selected university subjects. By letting us know the level and perhaps also the specific area you need help, we can match you with the perfect online tutor.
Whether it's weekly homework help, study practice for an exam, or just refreshing and sharpening your skills, our tutors will customize online tutoring sessions to your exact needs.
We have the latest technology and tools for online tutoring to enhance one-on-one communication and instruction including a shared interactive whiteboard, integrated Audio & Video, recorded lessons for later
Calgary Tutoring Centre provided us two tutors who were excellent fits with my teenager. Alex and his team were flexible and professional. I especially appreciated the use of technology so that they could offer online tutoring during the Covid pandemic. It was very effective. We are using CTC for another school year.
Kevin Bremner — 2 weeks ago
Very helpful and flexible
Tyson Stimson — 2 months ago
Calgary Tutoring Centre is a great place to look for your next tutor! They are helpful and professional, and genuinely want you to succeed. They always work for you best interest, and tutor in so many subjects! I would definitely recommend them.
Emma Heath — a month ago
Calgary Tutoring Centre has been great during COVID! The flexibility of tutoring hours has been good, especially with classes going online and in-person. Alex, is great at matching up students and tutors, so students can be successful in their studies!
Lynn Brookes — a month ago
I have been very impressed with The Calgary Tutoring Centre. Both of my sons have benefitted from the support and expertise of the tutors that they have worked with. We have been clients of the center for 5 years and have had tutors for Math 10, 20 and 30, Chemistry 10 and 20, Physics and Biology 10, 20 and 30. The tutors are also very proficient in working with IB curriculum. In addition to their competencies in teaching and explaining concepts the tutors have been very personable and work toward building positive working relationships with their students. As a former school principal I would give my highest recommendation to The Calgary Tutoring Centre and I offer my sincere thanks for their excellent service.
Maureen Collins — a month ago
I had a great tutoring experience. Paijani was incredibly knowledgeable, flexible, patient and I know without her I never would have passed Chem 30.
Jenna Hamilton — 3 months ago
Calgary Tutoring Centre has helped me understand content and achieve good grades in a variety of subjects throughout high school and even university. Their tutors are all very kind and helpful.
Thea Libin — 2 months ago
We have been working with the Calgary Tutoring Centre for the over a year and the tutors have been wonderful. My son looks forward to his sessions and he has improved in his classes. I highly recommend if you are looking for great tutors.
Sarah Kemp de Gereda — 2 months ago
WHY
CHOOSE US

?
Calgary Tutoring Centre is an award-winning provider of customized 1-on-1 tutoring for all students and grade levels, including college and university.
Calgary Tutoring Centre offers affordable, one-on-one tutoring programs in the comfort of your own home.
We provide flexible scheduling, including evenings and weekends to accommodate your personal schedule.
Customizable, affordable tutoring and mentoring for all ages.
Effective one-on-one tutoring for individuals looking to succeed.
Use the tools we provide to overcome your challenges and reach your goals.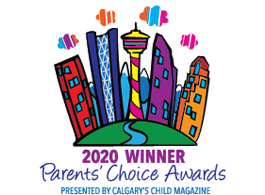 2020 Winner
Parent's Choice Awards Presented by Calgary's Child Magazine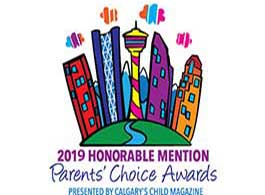 2019 Honorable Mention
Parent's Choice Awards Presented by Calgary's Child Magazine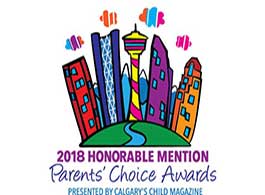 2018 Honorable Mention
Parent's Choice Awards Presented by Calgary's Child Magazine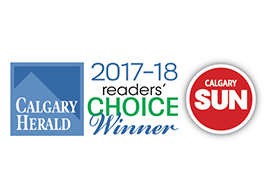 2017-18 Readers' Choice
Calgary Herald & Calgary Sun 2017-18 Reader's Choice Winner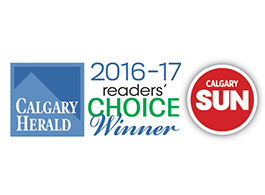 2016-17 Readers' Choice
Calgary Herald & Calgary Sun 2016-17 Reader's Choice Winner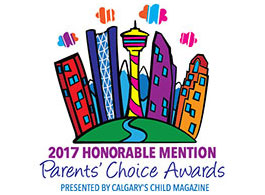 2017 Honorable Mention
Parent's Choice Awards Presented by Calgary's Child Magazine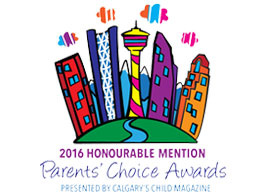 2016 Honorable Mention
Parent's Choice Awards Presented by Calgary's Child Magazine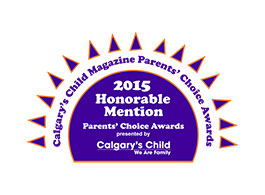 2015 Honorable Mention
Parent's Choice Awards Presented by Calgary's Child Magazine
OUR
TUTORS
Our tutors are individually selected for their high academic performance and positive attitude.
They are teachers, tutors, mentors and most of all, committed to providing excellence.
Tutoring follows the provincial school curriculum and sessions are aligned to meet school requirements.
We hire professional and reliable tutors for all subject areas.
All tutors must provide a report of a criminal background check from police.
View Details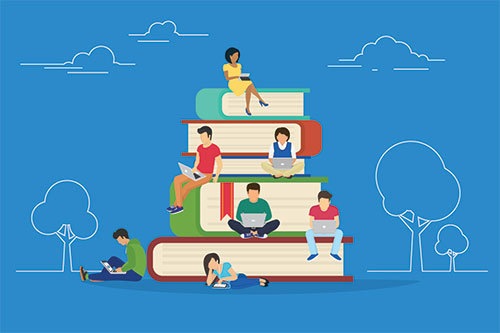 Happy Client
Testimonials
I contacted the Calgary Tutoring Center and received a very quick reply! I urgently needed a crash study session for a tough course, CHEM 351 (the final exam), and that was arranged very quickly. I was very stressed and I was finding it hard to focus, and the tutor who worked with me definitely helped with that. While I do not recommend last-minute cramming sessions, the four hour session helped to reinforce what I already knew, and helped me to understand how best to approach the types of questions that would be on the exam (we had practise tests to work with, of course). I definitely recommend this company to anyone who needs help studying for a tough exam, since they respond quickly and their tutors are very knowledgeable and professional.
With six weeks to go before the grade 12 Diploma Exams, my son was struggling in school with Chemistry 30. He was extremely stressed as he needed this course for University entrance. I found Calgary Tutoring Centre Ltd. on the internet. Alex got back to me immediately and we discussed my concerns. We had a tutor come to our home for 2 hours per week. The tutor was excellent and understood what my son needed for review, study and to improve his overall mark. I am so pleased to say that my son's mark went up beyond our expectations. My son has been accepted into the University of Calgary. I highly recommend Calgary Tutoring Centre and credit the tutor for working so well with my son. This is a well run professional service!
With any employer, the two principal features I look for are flexibility and openness. Alex and the Calgary Tutoring Centre surpassed my expectations in both of these regards; the scheduling is practical and convenient, and the ease of communication makes for an enjoyable working relationship. Beyond simply ensuring a pleasant work environment, these aspects also enhance client-tutor relations, allowing more focus on the student and their specific academic needs. Without hesitation I would recommend the Calgary Tutoring Centre to both potential tutors and clients. Tutors are guaranteed a gratifying, rewarding position, and clients can count on professional, helpful service.
Near the middle of the 2011/2012 school year we began looking for a tutor for our child who was in grade 9. Without any recommendations we used the internet and were fortunate to come across Calgary Tutoring Centre. We spoke with Alex who we found to be responsive to our child's tutoring needs. The tutor, a very energetic university student, made an immediate connection with our child. School grades showed a marked improvement and more importantly the tutor taught our child learning and studying techniques to assist in the school years to come. We would highly recommend the Calgary Tutoring Centre, we are very grateful to them.