Our
Programs
We tutor all core subjects in all grade levels, from elementary school through to post-secondary education.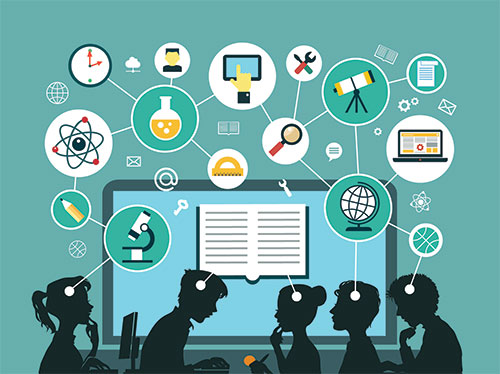 Calgary Tutoring Centre offers tailored tutoring programs for core subject areas. These programs are developed specifically for you and are based on your educational needs and goals. Learn at your own pace, from the comfort of your home or at a specified location, such as a library or coffee shop—wherever you feel most inspired. Our tutors will accommodate your schedule and adjust to individual learning styles to maximize your learning during each session.
Large class sizes and the inherent stress of multiple subjects and educational demands can feel overwhelming for any student. Some students may have trouble keeping up in class or find the time they spend studying and preparing school material is not used effectively. Our tutors provide you with the right tools you need to succeed. As positive role models, our guidance, patience and encouragement make a world of difference. Many students feel our unique approach is a warm welcome that helps them feel comfortable, easily builds rapport with their tutors and allows them to enjoy learning.
Our tutoring programs follow the provincial curriculum to ensure that content mirrors what is currently taught in educational facilities across Alberta. Our goal is for every student to become an independent learner by learning how to learn and to have fun doing it. We teach effective study methods you can take with you anywhere and be successful.
We offer one-on-one tutoring customized to suit your needs. It is recommended that clients receive tutoring sessions on a regular basis, as it is important to visit course material regularly. Concepts are built upon week after week and regular tutoring helps students retain important information.
Our tutors also offer group tutoring for a maximum of three students. All students must be in the same grade, as tutors will focus on the same subject material for all students.
Tutoring
Programs
Calgary Tutoring Centre accommodates all students in any grade level, including post-secondary education.
Our tutors help students to:
Understand and use fundamental concepts
Sharpen skills while building confidence
Become excellent thinkers by learning to think inside and outside "the box"
Become proficient problem solvers and independent learners
Our tutoring is aligned with the Alberta curriculum
We ensure that the content covered during your tutoring sessions follows the Alberta curriculum requirements. Our tutors demonstrate superior knowledge, skills and proficiency in teaching. As such, our tutoring programs are a great way to learn from experts in the field who are excited to help you succeed.